In early fall, a mixture of hard and soft wood is cut, split and piled into the woodshed. Starting in February,
you can usually find us in the sugar bush repairing the maple tubing. We traditionally start tapping
the sugar maples the beginning of the third week of February.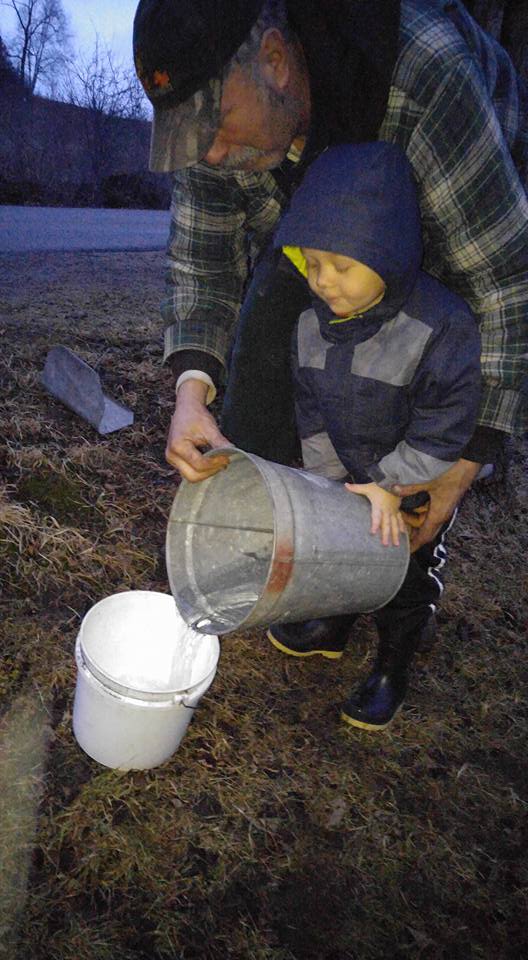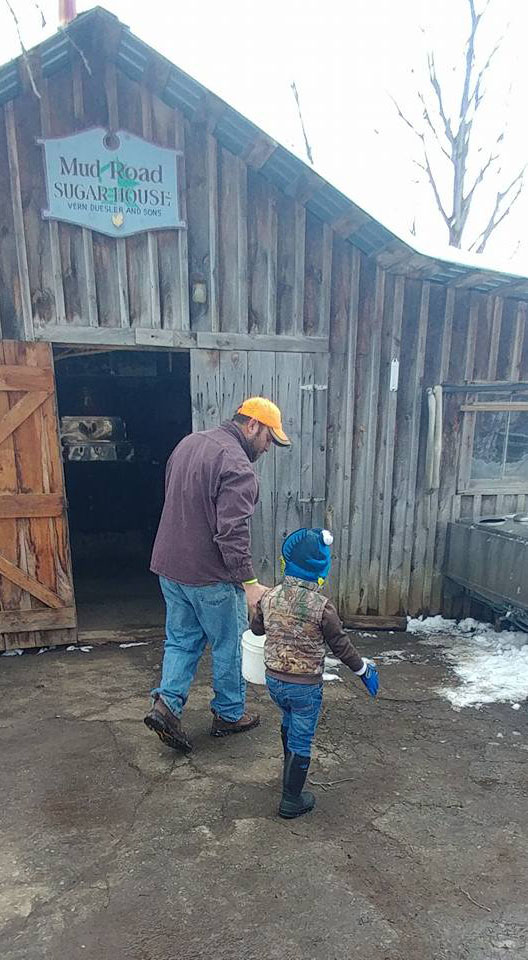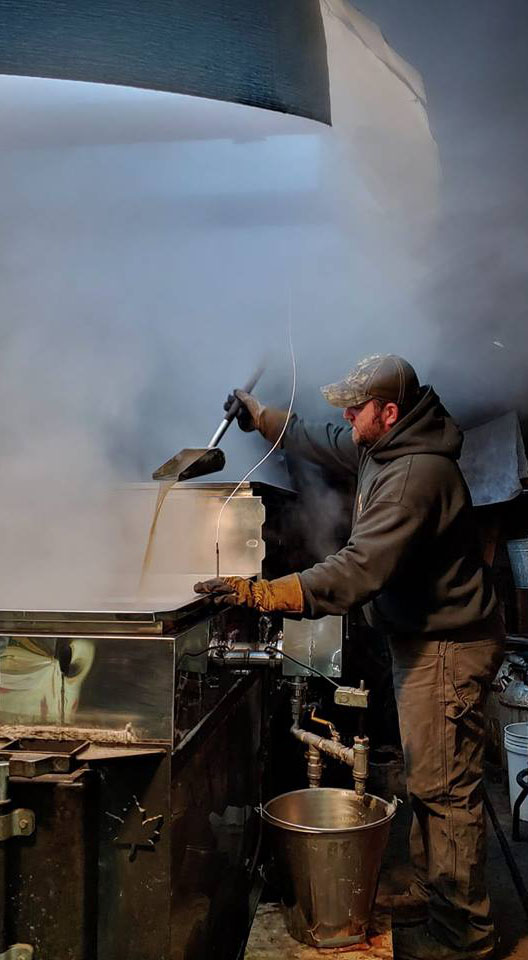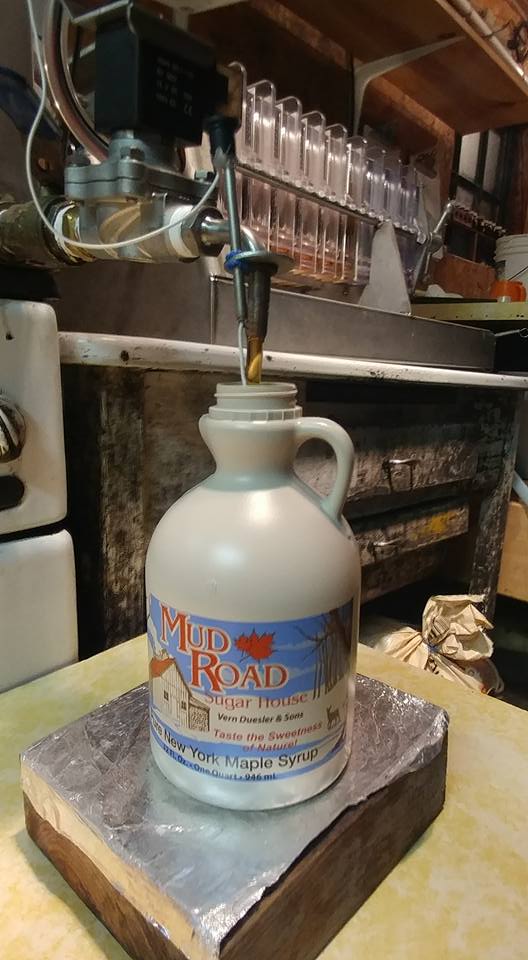 The sap is then brought back to the sugar house and processed through a Reverse Osmosis (R/O) machine. This process takes out up to 75% of the water
in the sap before it is sterilized with an ultraviolet light and then fed into 3' x 10' wood burning evaporator which uses a forced air system to help speed
up the boiling process. After hours of boiling, the sap turns into a golden brown liquid called Maple Syrup.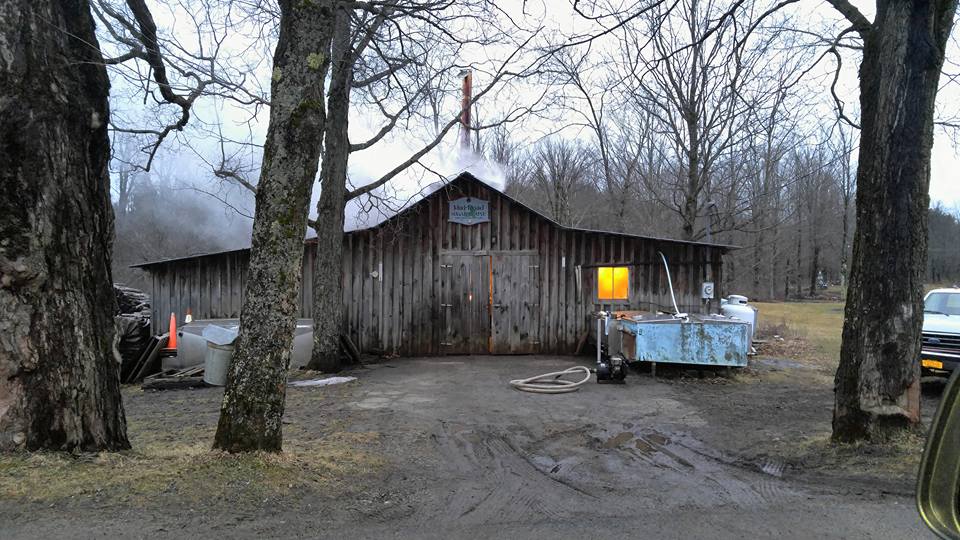 The syrup is then filtered into a filter press, which purifies the maple syrup. From there,
the syrup is ready to be bottled at a temperature of 190 degrees ensuring
that the containers will properly seal for freshness.